NYSCA Member Spotlight - Dr. Robin Stein - Region 2 Director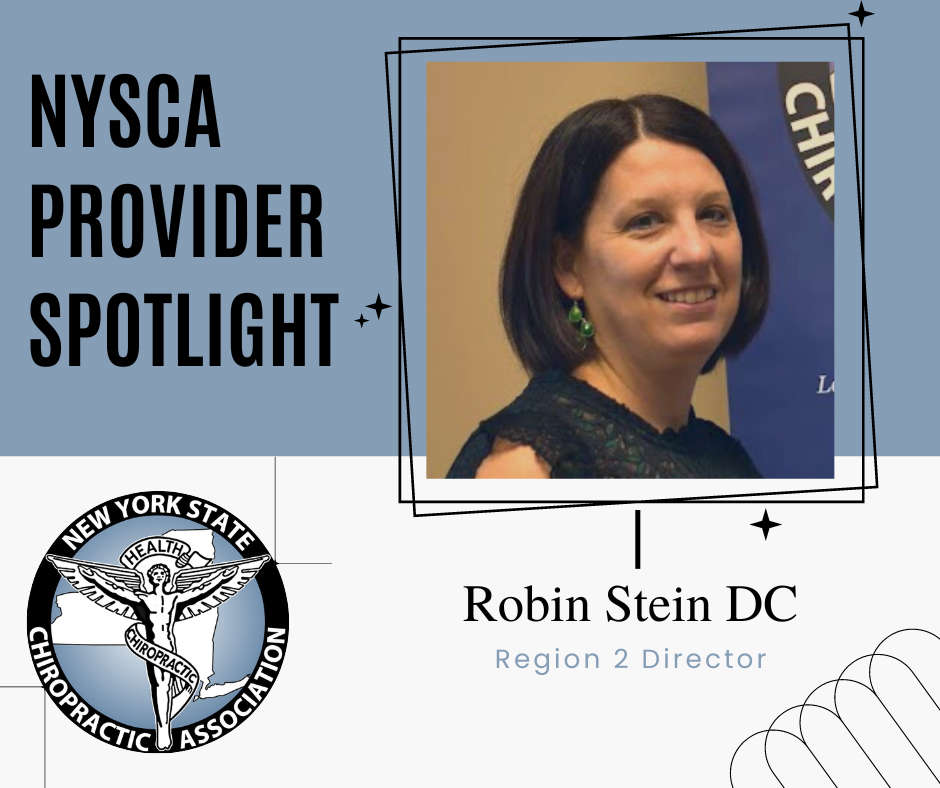 Dr. Robin Stein's NYSCA involvement began in 2007. She joined NYSCA following the opening of her office in East Islip. Dr. Stein was appointed treasurer of District 7 (Suffolk County) later that year and held that position for 11 years. She then took on the role of Vice President for District 7 and currently remains in that position.
In 2018, Dr. Robin Stein joined the NYSCA Board of Directions, representing Region 2 (Long Island). Since she was appointed regional director, Dr. Stein has remained an active member of the NYSCA Insurance Committee (NIC). Along with the rest of the Insurance Committee, she informs and educates NYSCA members of significant changes/updates to Insurance Plans, office compliance, Workers' Compensation and No-Fault Programs.
She also organizes regional meetings for different districts throughout the state and lectures on various topics at monthly meetings and conventions on behalf of NYSCA. Dr. Robin Stein received the Award of Excellence at the NYSCA 2022 Spring Convention. Dr. Stein continues to share her knowledge at both the NYSCA district and NYSCA state level.
Share this post: