New York to Adopt New CDC Guidance on Mask Use
Healthcare facilities must continue to use masks
As everyone is aware, the CDC has updated its guidance regarding the use of face masks.
Additionally, New York State has announced that effective Wednesday, May 19, 2021 NY will adopt the CDC Guidelines stating that fully vaccinated persons can safely engage in most activities without wearing a mask. Exceptions include public transportation, planes and healthcare facilities.
Because our offices are healthcare facilities, continued use of face masks is required by New York State. Linked below is a sign that can be printed out and posted in your office.
For complete information, the CDC has supplied a summary of the restrictions and recommendations Interim Public Health Recommendations for Fully Vaccinated People | CDC. Additionally, the CDC has also provided Interim Infection Prevention and Control Recommendations for Healthcare Personnel During the Coronavirus Disease 2019 (COVID-19) Pandemic.
The NYSCA will continue to monitor the information as it occurs and will update members on a timely basis.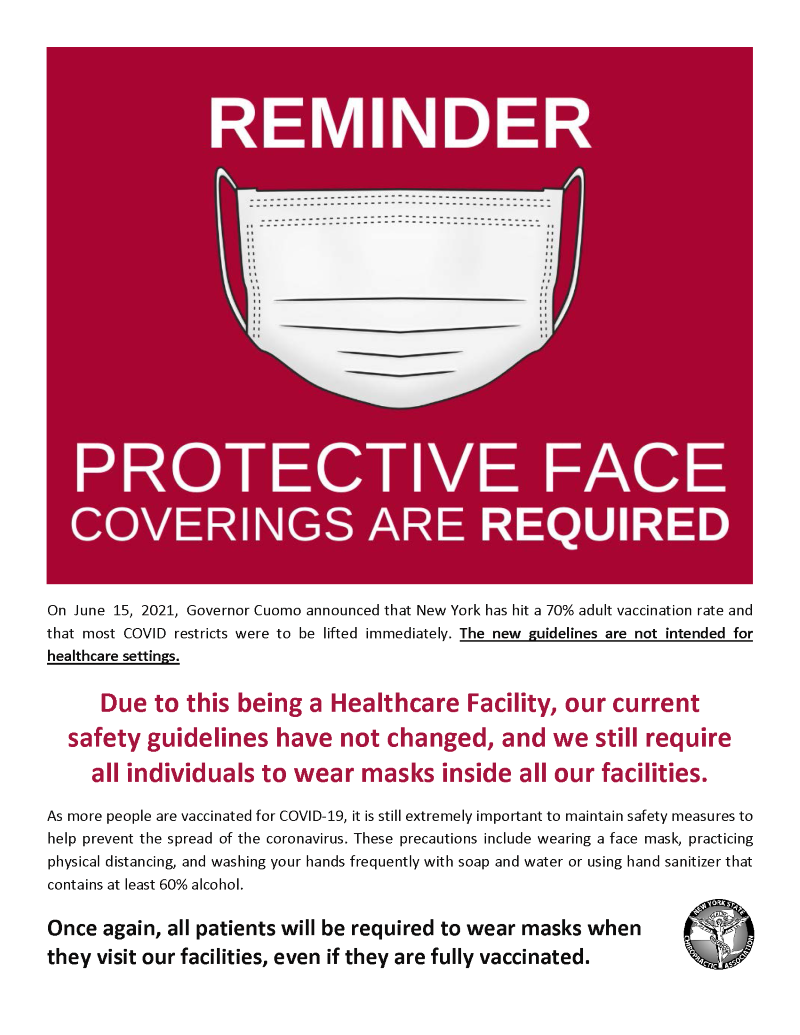 Share this post: