On The Agenda | June 2020 Digital Edition
On the Agenda is published quarterly by the New York State Chiropractic Association (NYSCA). It is designed to provide information about the Chiropractic profession and NYSCA activities and initiatives.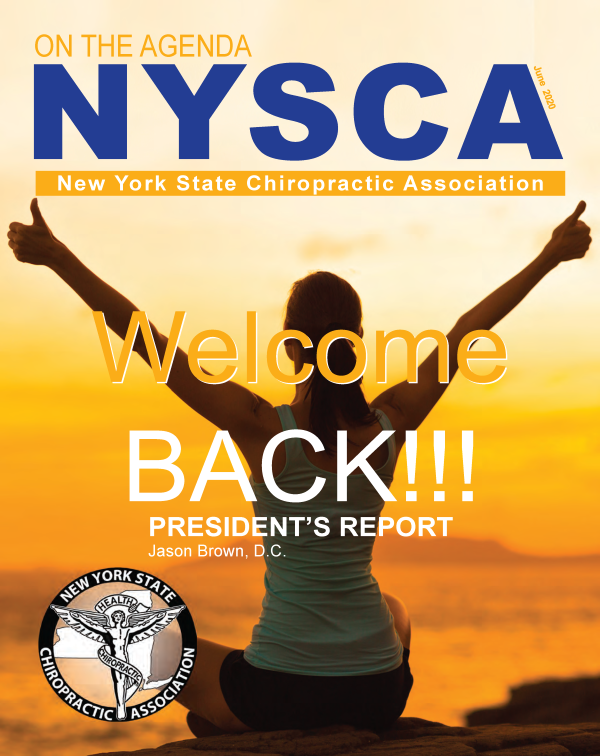 What's Inside:
NYSCA President's Report 
Reopening and Reigniting Your Practice
Updates to the Federal Paycheck Protection Program and New Loan Options for New York Businesses
2020 NYSCA Board of Directors Election Results
Summary Report from the NYSCA Insurance Committee - The NIC!
COVID and Your Practice
The Importance of a Good Backup Program
1135 Waiver - At at Glance
Reignite Your Practice: Reconnect With Your Patients
and more!
Share this post: